COMPUTER TABLE. MADE IN JAPAN. WITH SLIDING KEYBOARD SLOT. VERY STURDY.
 

A VARIETY OF COLOURFUL LUGGAGES, FROM CARRY-ONS, EXPANDABLES, AND HARD SIDE ROLLING UPRIGHT LUGGAGES

Range from Php 800 to 2,500
TIGER BRAND THERMOS VARIES IN SIZE...WE CARRY SMALL AND LARGE ONES
BABY BASKET

BRANDNEW BABY BASKET/CARRIER.

500 ONLY
MARANTZ PM 57 INTEGRATED AMPLIFIER




6,500 ONLY

SELLING MY PERSONAL AMPLIFIER. SLIGHTLY USED MARANTZ PM 57. COMES WITH REEMOTE CONTROL. A VERY CRISP, GOOD SOUNDING AMP. MATCH IT WELL AND YOU WILL BE REWARDED WITH A SWEET SOUNDING SYSTEM.
1,000 ONLY



ALUMINUM HARDCASE

 

CARPETS AND RUGS

ASSORTED CARPETS, FROM PLAIN AREA RUGS TO PERSIAN CARPETS. MANY TO CHOOSE FROM.

1,000 - UP
MASSAGE CHAIR
NATIONAL / PANASONIC MASSAGE CHAIR. FULL FUNCTION. IN VERY GOOD CONDITION. MALL PRICE IS 70,000. MODERN DESIGN.
13,000 ONLY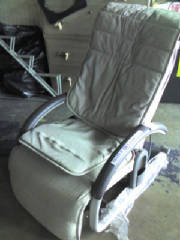 SONY PROFEEL 32" TV

ASSORTED BRANDED TV. 25" TO 35"

4,000 - UP

SANYO 14" TV W/ VCR

14" TO 21" TV





1,500 - 3,000
SONY DVD/VCR COMBO



SONY DVD/VCR/CABLE TUNER COMBO. IN MINT CONDITION.COMPLETE WITH BOX AND MANUAL.
BRANDED REFS


2,000 - 7,000

BRANDED REFS FROM PERSONAL TO 4-DOOR TYPE.